GETTING BETTER AND BETTER – TOGETHER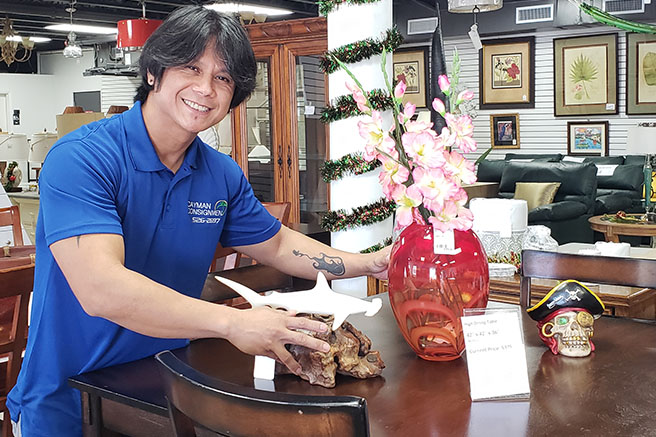 Managing the removal and sale of your furniture can be a difficult task. Numerous false leads and logistics issues are just the beginning of list of frustrations that discourage many remote sellers. As a full service consignment shop, Cayman Consignment makes selling your unwanted furniture easy.
At Cayman Consignment we believe that convenience is key. So no matter if you are located locally, or overseas, Cayman Consignment vows to make your selling experience as easy on you as possible.
At Cayman Consignment, we work with our consigners to yield the highest return.
WE PACK, STORE & TRANSPORT
Founded in 2016, Box Buddies is a locally owned and operating company specializing in on demand storage and moving services. We offer a variety of storage and moving solutions that will suit both visitors and residents of the Cayman Islands. Whether you're seeking a place to store your dive gear or are in need of full home and office moving, there is no job we can not handle. At Box Buddies our customers come first and providing them with cost effective, convenient storage is our number one priority.
When you store your belongings with Box Buddies, you only pay for the space you need. Our micro storage solutions are custom tailored to fit your needs. Whether you need to store a few boxes or an entire room, your costs are more efficient than traditional storage methods that come at a set price for a set amount of storage space.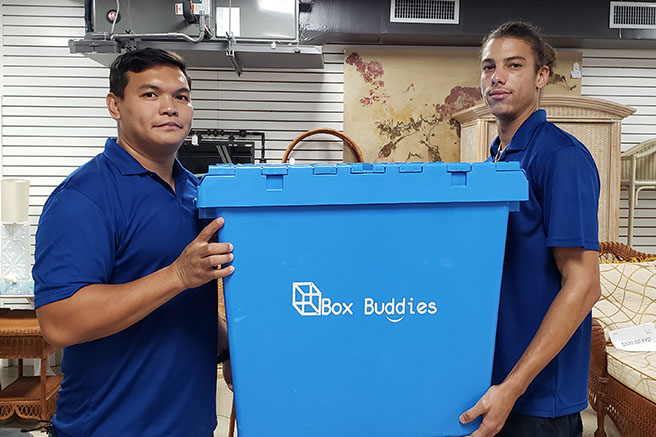 WE ARE STRONGER TOGETHER!
Grand Cayman, Cayman Islands.
Godfrey Nixon Way, KY1-1201
Grand Cayman, Cayman Islands.
Godfrey Nixon Way, KY1-1201
Box Buddies &
Cayman Cosignment
Grand Cayman, Cayman Islands.
48 Maclendon Dr, George Town.